Since the dawn of business, men have always earned more than women, and no more is this evident than in Forbes annual rich list, which this year showed that just 11% of the wealthiest people in the world are women, and most inherited their fortunes.
The male-female wage gap has and will be analysed and debated ad infinitum, and a new study by Citrix Sharefile has further dissected this, looking at the top 100 cities in the US to determine where women are earning as much as their male counterparts.
Unsurprisingly, not a single city saw women earn more than men, or even the same, although many appear to be narrowing the gap: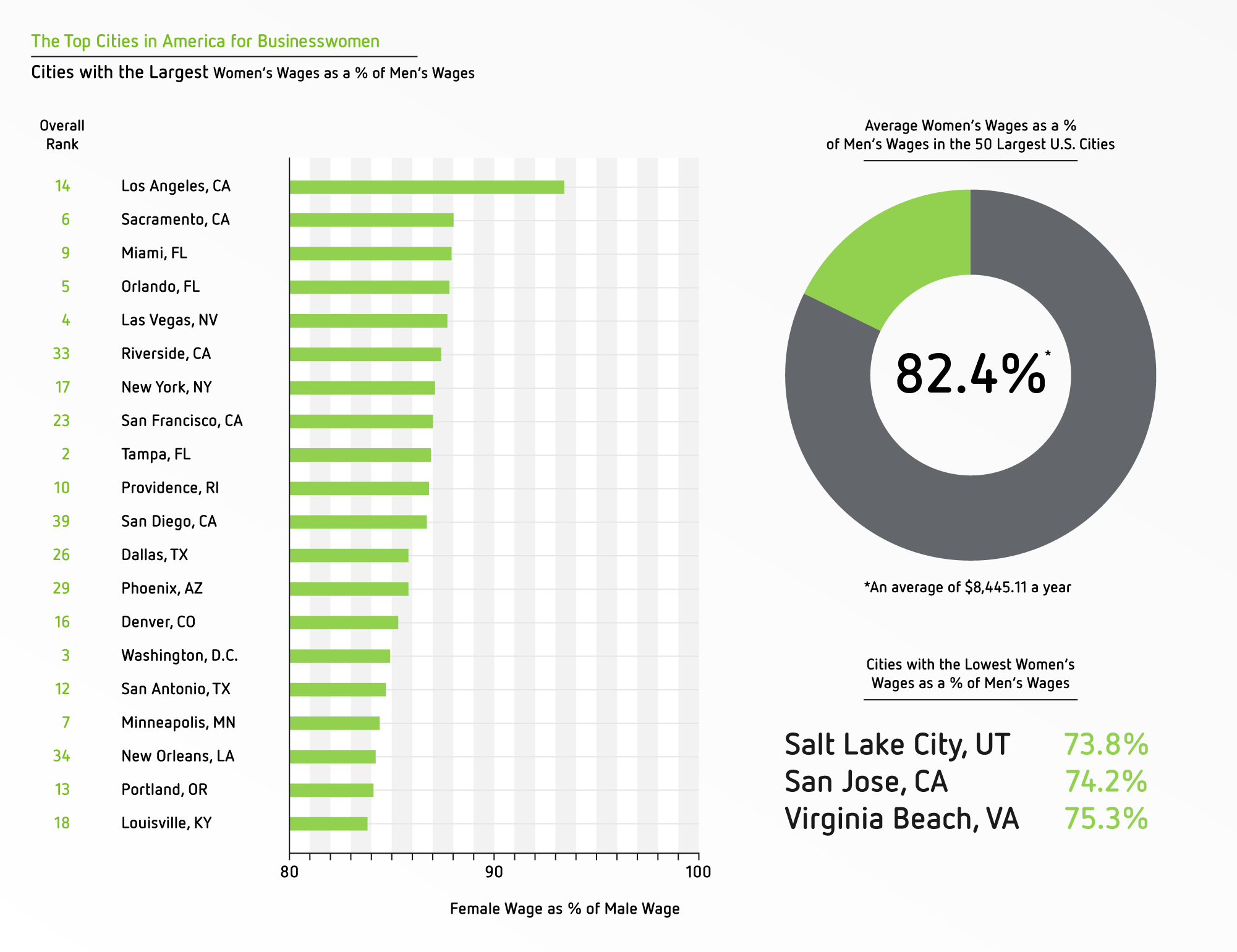 Los Angeles topped the list with 93.4%, Sacramento was 2nd with 88% and Miami was 3rd with 87.9%
The top 10 included 4 Californian cities and 3 from Florida
Salt Lake City was worst for gender inequality, with women earning 73.8%, San Jose was 2nd with 74.2% and Virginia Beach was 3rd with 75.3%
The average across the top 50 largest cities was 82.4%
Los Angeles is way out in front when it comes to women earning close to their male counterparts, with the city's high tech concentration and the entertainment industry likely being being key factors, and the two sunshine states of Florida and California clearly take the lions' share of the plaudits.
On the other side of the scale, Salt Lake City sees women earn less than three-quarters of what men do, indicating that a disparity certainly exists.
Although regional factors play a key role, it is clear that opportunities in many cities are just not as rife; are pay scales being created to reflect talent or is it purely a legacy issue where men in higher-paying roles are retaining their jobs for longer?
Our previous blog looked at whether women today will be the ones to take over executive positions in the future, but for now the age-old gap remains, with parity appearing to be some way off.