The dynamic of business ownership has changed dramatically over the years, and no more so than the proportion of women who are now taking on exec roles within organisations.
Across the world, women are leading businesses in a variety of sectors, and this has been particularly evident in the US, where female leaders are now commonplace.
However, as with the rest of the world, there remain some discrepancies in how women are being represented in boardrooms, and this is illustrated at city level, where recent research by Citrix Sharefile shows that work remains to be done.
The nationwide study examined several factors, including the number of businesses owned by women or with a female CEO: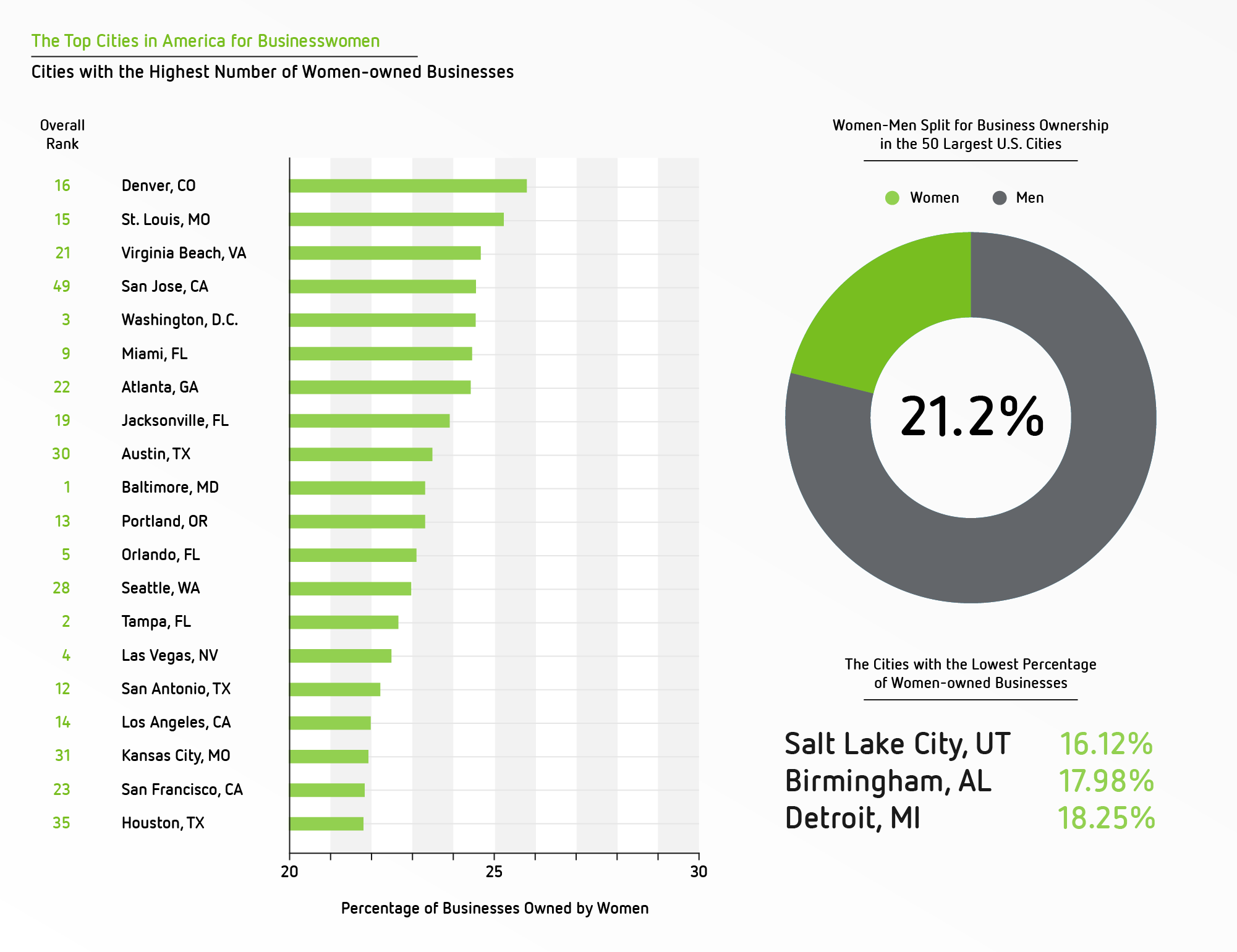 Denver topped with 25.8%, St Louis was 2nd with 25.2% and Virginia Beach ranked 3rd with 24.7%
Salt Lake City was bottom, followed by Birmingham and Detroit
The average across the top 50 largest cities was 21.2%
While the statistics highlighted in the table indicate that a large proportion of cities are excelling when it comes to female CEO representation, this still only accounts a fifth of businesses across the country.
The survey was part of wider data that looked at which cities are overall the best for women in business, which we will examine in future posts, but the key stat is perhaps that only two of the largest cities in the US have more than a quarter of their businesses owned by women.
However, the progression is on track, both in the USA and globally, and for any organisations  Doing Business in the USA, it is worth thinking about any cultural differences that may exist and considering the impact that female-led businesses may have on how relationships are nurtured and deals are made.